My mom always used to tell me to wake up early when I was in school. She believes that whatever we learn in the morning, it stays with us forever, hence I could secure good marks in my exams. And sometimes it worked also. But we usually do not understand life's learnings as a kid. Neither did I. When I started working, after many years, everything was settled but the inside of me was dying. I was earning good, my job was secure but the spiritual side of me, the inner side of me wasn't up to the mark.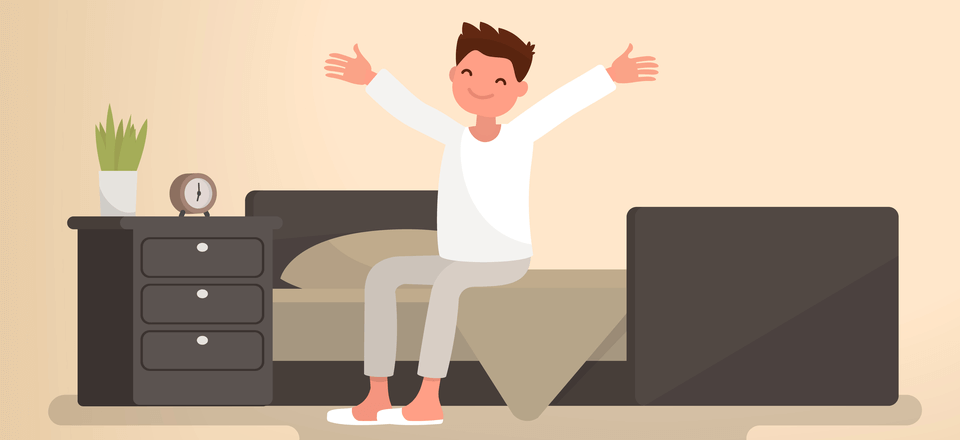 I would wake up 20 minutes before my office time, skip my breakfast every day, reach work, come back, drink with friends and used to go back to sleep at 2 am. This looked like a great schedule back then but after some time things started sinking, I realized something has to be changed.
Then my mentor asked me to start waking up early and plan my things. I thought to give it a try. I did it for a day or 2 but then I gave up. I used to promise myself each night that I will wake up early but as soon as the alarm went off, I used to snooze it and went back to sleep.
I am a changed man now and it didn't happen in a day or two, it took practice. Hence, I am sharing you 4 sure shot ways to get up early each day. Let's start.
Find a reason: Finding a reason to wake up early is very important. Till the time you do not have a reason which you really care about, passionate about it becomes very difficult. As a kid, I hated waking up early but whenever I had to play cricket in the morning, I used to wake up without an alarm. If you are not committed or passionate about losing your weight, you will not be able to wake up early in the morning as your mind is not convinced yet. You have to command your mind that you have to get in the shape of your life. Once you have done that, you may not even need an alarm to wake up on time.
Sleep in warm clothes: Waking up is tough, especially in winter. Why? Because of the chill, we feel as soon as we get out of the bed. If you already sleep in warm clothes, it will not make much of the difference when you get out. This may seem like a stupid idea but I have tried this season after season and it works 100%. Try it for a week and you will see the difference by yourself.
Keep your alarm clock away: One mistake beginners do is they keep their phone, alarm clock very close to themselves. Have you ever been irritated by mosquitoes? It is our reflex to wave that off. Similarly, when the alarm goes off, it has become our reflex to snooze that off to go back to sleep. Keeping the alarm clock away will force you to get out of the bed. And once you are out of the bed, it is just your will which will do the work for you.
Set realistic goals: Goal setting is an art. If someone wakes up at 9 am every day & they plan to wake up at 5 am, NOT GONNA HAPPEN. Make realistic goals and try waking up 30 minutes earlier than your usual. People set unrealistic goals for themselves and then they get demotivated. Someone(beginner) who is going to bed at 2 am can not wake up at 5 am. We have to keep it realistic.
Remember, this is not a punishment you are giving to yourself. This is a process towards the betterment of your life. If you need help, support, you can reach me in comments or on Twitter. 
Support us. Connect with us on Twitter.