Introduction:
Being a successful manager sounds energizing for the people. However, keeping up an eagle's eye over entire company management ethics is obviously troublesome.
You are given the responsibility to handle and improve business targets. Additionally, the employee management, customer satisfaction, inventory establishment, scheduling meeting, like issues are the keen responsibilities of a successful manager.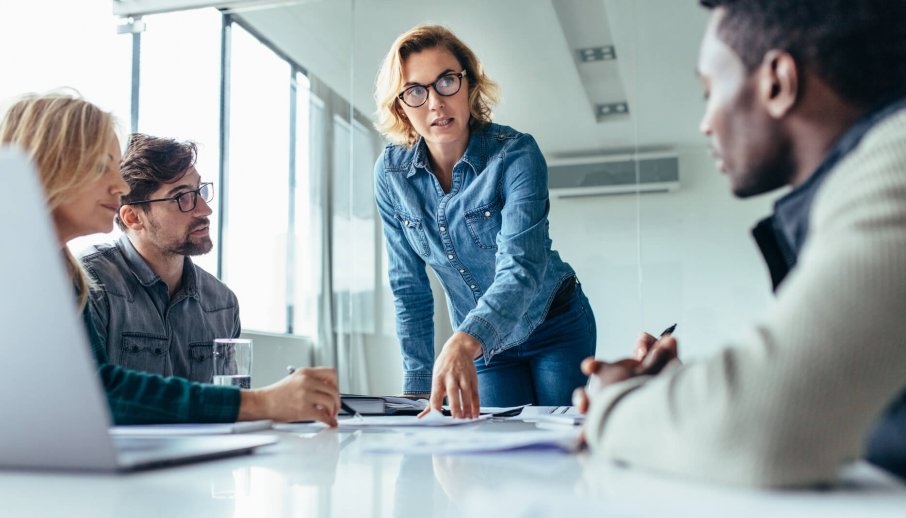 The article enlists several exceptional strategies for those who want to be a successful manager. The strategies have been derived from the global leader's recommendations, studies, and researches.
Great Tips for Achieving Success as a Manager:
Ready to face challenges:
You must be ready to accept challenges for being a successful manager. Keeping yourself aside and rejecting the upcoming challenges will never let you learn the core managerial skills.
Surround yourself with creative people:
Hiring is a crucial organizational process. It is better to appoint only highly skilled and creative manpower for aligning organizational progress.
Learn to accept your fault:
You must learn to accept your faults for failures. It has been noticed that the managers blame their teammates for failures in front of the governing bodies.
Also read: Why do managers fail?
Such an act obviously puts up a negative impression in front of your colleagues and teammates. Being a manager, it's recommended to accept the responsibilities of failures.
Focus on building your strengths:
Either the company founders or colleagues, everyone wants you to be competent towards your work ethics. You must be attentive in building your working potentials by learning the core managerial skills.
This act will be enough in building your distinguished personality in the organization. People will start giving dedicated attention to your presentations and ideologies.
Motivate the members of your team:
A positive working environment energizes teammates to work efficiently and reach the target. You should be treating your employees with the humble and gentle managerial approach.
You must never scold your teammates for something unwanted. Instead, they always proceed towards understanding their work strategies and train them simultaneously.
Try to keep a positive mentality and appreciate them for achievements. This will build up a working strength inside them and let them allow treat their juniors accordingly.
Ultimately, a positive environment will be created under the workplace for beneficial outputs.
Being an inclusive leader:
It is required to keep track of the employee's performance being an inclusive leader. This will help the managers track the level of performance in achieving the team's targets.
Unlike traditional managers, always prefer to take the employee's confidence before work allocation. Always take their feedbacks, ask for opinions and viewpoints.
The approach will be beneficial in building hassle-free communications between both the employees and the manager.
This will help generate exceptional outputs resulting in increased business scopes.
Conclusion:
To sum up, every single manager must try to develop their exceptional managerial capabilities for increased business opportunities.
There is no specific magic formula to be a result-oriented manager. In addition to the above, you must be focused on reinventing yourself to successfully become an icon of credibility.
All the above listed best approaches help you reach the target of achieving success as a manager. Go ahead your way to reinvent the managerial capabilities and experience the best.